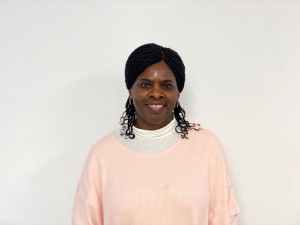 Anne Taiwo is the Finance Manager at Harm Reduction International (HRI).
Anne is a Fellow of the Association of Chartered and Certified Accountants (FCCA), bringing in over twenty years of experience working in various public and charity organisations including the Transport Police, the Independent Police Complaints Commission, Royal British Legion, and the Equality Commission.
Prior to joining HRI, Anne was the Head of Finance at Clinks -- a small organisation which supports, promotes and represents the voluntary sector working in the criminal justice system. While at Clinks, Anne set up the Finance Policy and Accounting Software for the organisation, and ensured that the organisation remained compliant with the Charity Commission's rules and regulations.
In her role at HRI, Anne is responsible for working with the Executive Director to present precise and concise statements of the organisation's financial affairs to the Board of Trustees. She also oversees the annual audit systems and ensures the organisation's resources are used efficiently, effectively and economically.
Anne also works as a consultant to another small charity organisation called Maslaha, which has a range of projects in areas including education, gender, criminal justice and health.