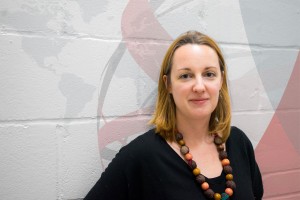 Catherine Cook is a researcher, policy analyst and advocate who leads the Sustainable Financing team.
Since joining Harm Reduction International (HRI), Catherine has developed a portfolio of ground breaking research and policy analysis on financing for harm reduction including the tracking of donor and government investment in harm reduction. She has coordinated international research, developed tools for advocates and provided regular analysis to UN and donor agencies on this topic. She was responsible for conceptualising and developing HRI's flagship project, the Global State of Harm Reduction.
Catherine brings 17 years of professional experience in harm reduction, HIV and policy research and has published extensively on a wide range of topics related to harm reduction and public health in both civil society reports and academic literature. She was a Deputy Editor for the Harm Reduction Journal from 2015-2020 and served on the Scientific Committee for the International Society for the Study of Drug Policy (ISSDP).
Catherine joined Harm Reduction International in 2007 as Research Analyst, before being appointed Head of Research prior to her current position. Before joining Harm Reduction International, she worked at the International HIV/AIDS Alliance.
Catherine holds a BSc in Psychology from Sussex University, an Msc in Cross-Cultural Psychology from Brunel University, London. She has also completed courses in Human Rights Law in Practice at the London School of Economics and Health Economics at Oxford University.